Watched Road Movie yesterday on Netflix.
Road Movie is directed by Dev Benegal, the nephew of the famous Shyam Benegal. The movie is about a series of incidents that happen during the trip on the road that the hero takes for six days from one place to another.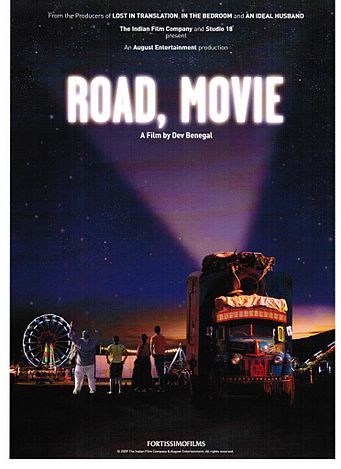 Abhay Deol plays the role of Vishnu, who is the son of a business man who is in hair oil business. He offers to drive the old truck owned by his uncle, to a sea side town where it has to be given to the museum. This truck has many of the old movie reels, which along with the projector, becomes the mobile cinema van for him.
On the way, he meets a little kid at a tea stall, who becomes his friend and companion for the rest of the movie. This kid is very impressive in the beginning part of his scenes, but as the movie goes on, the kid's role is shown with lesser importance, but I loved the way this kid acted in the initial scenes.
Abhay Deol also happens to meet a mechanic, who he starts calling uncle and then this unknown woman, who he gets very close to. Abhay Deol is shown initially as a selfish human being, who then towards the later part of the movie appears to have changed, but all his actions in the movie can be easily attributed to have had a selfish reasoning behind it.
During the journey, they also come across a corrupt police officer, a water bandit and also organize a mela, where they make a good amount of money after screening a movie using their mobile cinema truck.
Overall, I liked this movie, though at times it appeared to be very very slow. I understand if it is a documentary, but I am not sure why it appeared to be much more slower than what it had to be. If you have nothing else to do, and want to watch a plain, no masala movie, this is the one.