Just came back after watching Tamil Movie, Anjaan, the latest Suriya movie at City Centre. What a waste of three hours of my life! Here is my review of Anjaan movie – in a single sentence – I wish I had not gone for this.
As I have a personal faith in Suriya's acting, happened to go for the 9am show on a Sunday! What a disappointment.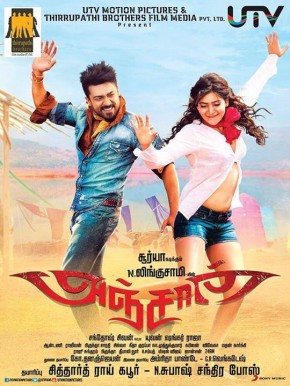 Anjaan is the story of a Bombay don, Raju Bhai – as it is a movie taken in Tamil, his name is spelt as 'Raju Bai' (like in Meera Bai!). Raju Bai also has a close friend, who looks too cute to be a gangster. There is more chemistry between Raju Bai and his friend, than between Raju Bai and his girl friend.
The story goes like this:
The first scene of original Don movie, then the fourth scene of Nayagan movie, then the sixth scene of Don 2, then the eleventh scene of Vijay's Pokkiri movie, with the core concept, that Raju Bai can always beat up 100 people at any given time, retained intact throughout the movie. In every scene you are left guessing with one consistent thought: I have watched this scene in some movie before!
Suriya has acted quite well and has always lived up to the expectations. Wish he picked a better movie to act in!
Samantha looks wierd – she used to look very cute – something is wierd about her in the movie – not sure what it is.
There is also a new commissioner of police who started rounding up bad guys, but then felt too bored to be in the movie after the first half and so disappeared in the second half. By the way, there is also the daughter of the old man who disappears and Samantha takes her place – dont ask where she went – no idea.
Then there is a supposed to be comedian taxi driver who comes in the first scene and a few scenes in between and finally in the last scene. I really wish he was funny!
The songs have a speciality in this movie – they have been taken in such a way that they can be inserted in the movie in between any scenes of your choice. Since the director had the option to decide, he inserted them wherever he liked. Kudos for making them so flexible!
The last scene of the movie had a good twist – slightly unexpected and the villian was dealt with in a smart way – but other than that, we were all waiting to run away from the theatre.
I am taking a break from Suriya movies until 2016. Lets see how it goes at that time, but definitely not before that.