Got a new Netflix account today and watched Delhi Belly movie.
Delhi Belly is a movie produced under Aamir Khan Productions and has Aamir's nephew, Imran Khan as the hero.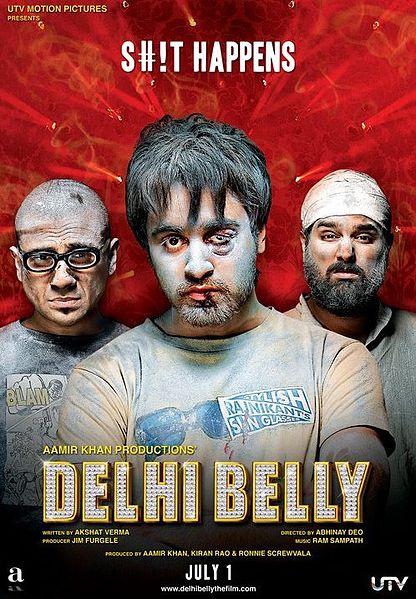 Imran Khan lives with his two friends, Vir Das and Kunaal Roy Kapur in a rented place, with the three guys barely able to afford the rent for the place. These friends have a happy-go-lucky attitude and that gives a fun filled start to the movie.
Imran's girl friend is Shenaz Treasurywala, who unknowingly assists a diamond smuggler and puts Imran and his friends in trouble. Meanwhile, Imran gets close to his colleague, Poorna Jegannathan, who later joins him and his friends to help them all out from the mess.
The scene where the local don carefully opens the package, only to find out it does not have the diamonds is the best. The guys playing the supporting role to the don have done an extremely good job by acting as dumb as possible.
The movie is hilarious, but has a lot of F words and S words used throughout the movie. Not sure if this is the way it is spoken in India now a days, but it is definitely not a movie that  you can watch with kids.
Overall, I enjoyed the movie, but felt it would have been better with better choice of words in the movie.