Watched Dhobi Ghat movie today – courtesy of Netflix – any flop movie in Hindi shows up on Netflix within a month or two after it is released.
This movie has three parallel stories running, which come together at the end.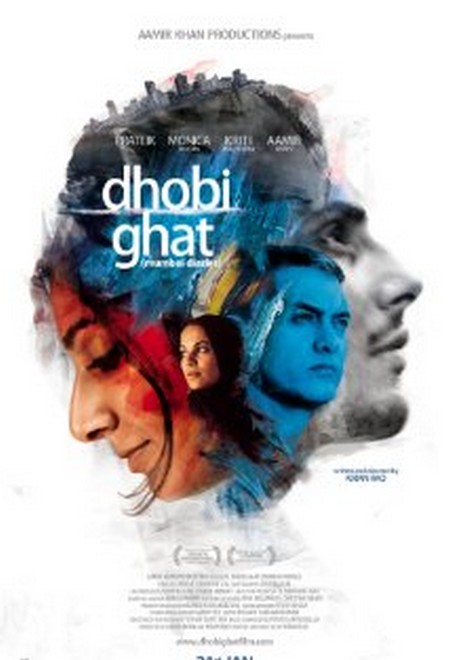 Aamir Khan and his wife, Kiran Rao have produced the movie, with Aamir Khan acting as the painter, Arun, who happens to meet Monica Dogra, who plays the role of a young Investment Banking Consultant from the US.
She likes his paintings and they end up talking to each other and end up getting physically involved with each other. The next morning Aamir Khan regrets it, apologises to her and they go their own ways.
The dhobi guy who takes care of Aamir's clothes is Prateik Babbar (Smitha Patil's son) and he also takes care of Monica's house hold. Monica and Prateik become good friends and Pratiek ends up falling in love with Monica.
During this time, Aamir happens to watch some videos left over by the old tenants and realizes that the old tenant was pushed to death by her husband's affairs with some other lady.
After some mixups, the story ends with everyone going their own way. I really thought it was the interval 🙂 and that the movie will continue!
Overall it is an ok movie, but definitely not of my kind.