Vaaranam Aayiram was the first Tamil Movie I watched in 2011 on New Years Day and I am glad I watched this movie.
The movie is about the story of a gentle human being, who brings up his son with all the right lessons that parents teach their kids during their life time. The movie is shot mostly as a flash back by the younger Surya, who when told about his father's death, thinks of all the things that happened in his father's life.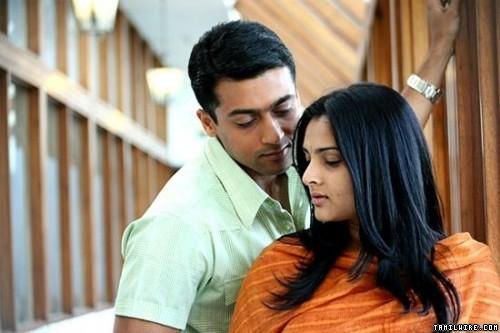 Surya plays the lead role in the movie – in fact he plays a dual role as the father as well as the son.
As the father, Surya plays a fun loving college student, Krishnan, who falls in love with Simran, who plays the role of Malini. I felt good to see my ex-crush Simran in a movie after a long time. The setup is in 1980s when Enfield Bullet and Bell Bottom Jeans with the tight shirts and unique haircuts were considered to be the fashion in Chennai. Surya and Simran get married and have two kids – one boy and one girl. I was told Surya was the hero in Simran's first and last movie – while that is true, I am not sure if this will be her last movie 🙂
The boy's role is played by Surya again and his name is also Surya in the movie. While the childhood roles are played by little kids (thank God they did not try like how they tried in Aadhavan with Surya's flashback), the make up artist has done a very good job in showing the teenage Surya, which is actually the same Surya with very good make up as a teenage boy.
Surya meets the love of his life, Sameera Reddy, who plays the role of Meghna. This is the first movie of Sameera Reddy's that I am watching and I am sold!!! No points for guessing who is my latest favourite actress in Tamil Movie Industry: Sameera Reddy. Sameera just comes as the typical Chennai girl who any Chennai guy would love to have in his life. Sameera is projected as the straight forward, practical Chennai girl, who does not believe in Surya's love at first sight thought process, but at the same time does not throw him away saying he should not be talking to her.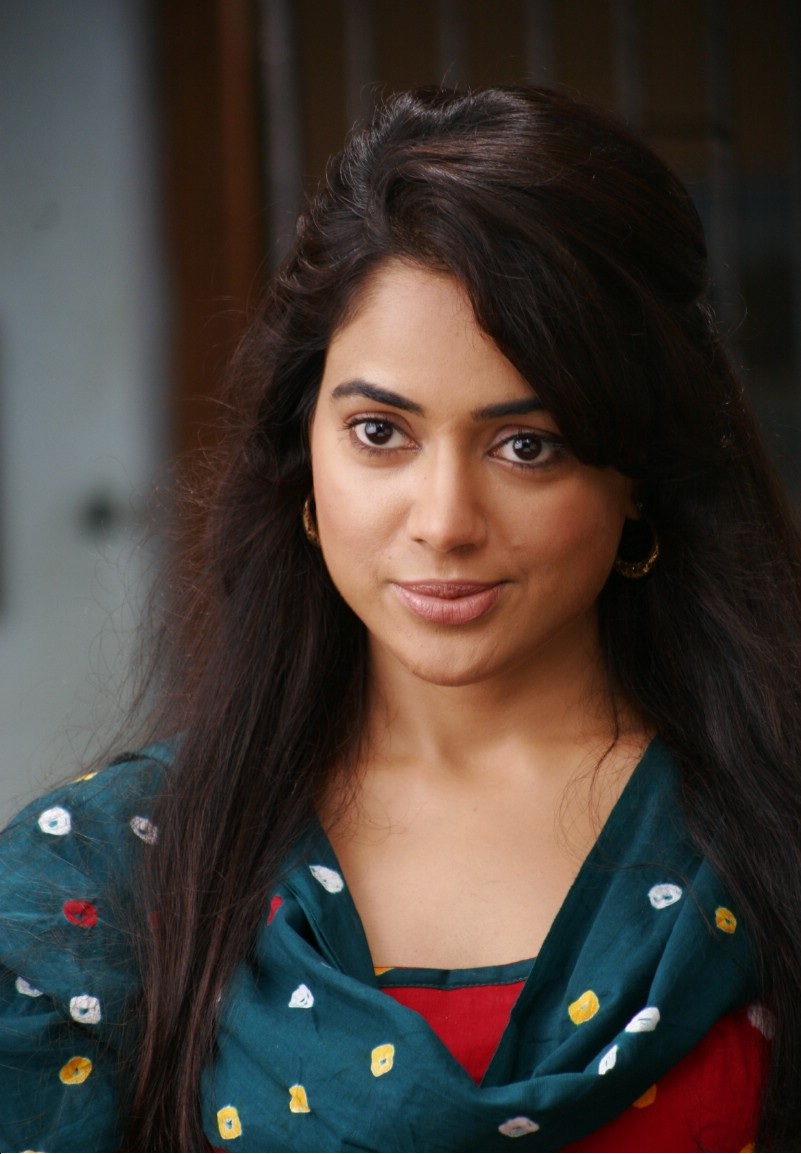 She goes to the US (Berkeley University) to do her MS and Surya visits her in the US after some months. Sameera realizes Surya's pure love and she also falls in love with him. They spend a few days together in the US when tragedy strikes and Sameera dies in a bomb blast. (Supposed to be the Oklahoma City bombing). Surya then goes through a phase of sorry for many months, where he tries various bad habits such as drinking, taking drugs, etc. His parents are very supportive of him during this time and they help him recover well.
It is during this time that the director has introduced the new phase in the life of Surya, in which he becomes an Army Major and also falls in love with Divya Spandana (more popularly known as Kuthu Ramya in Tamil Movie Industry). Divya studied in Church Park Convent, Chennai, but is originally from Karnataka.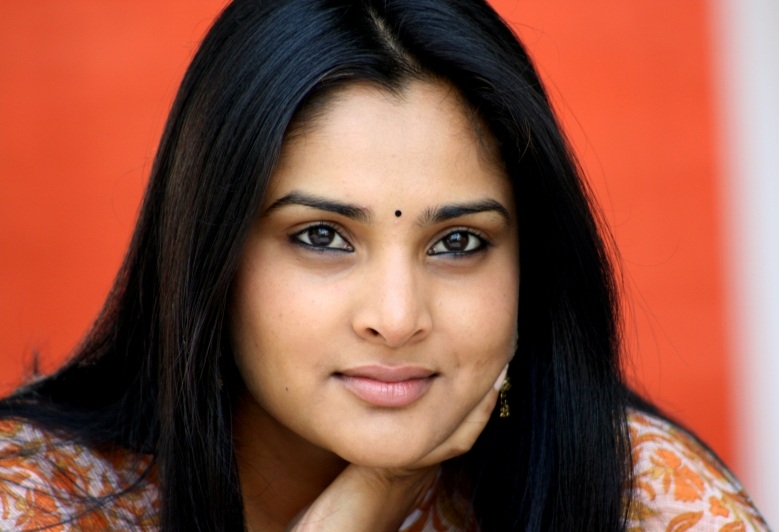 Divya plays the role of Surya's sister's friend who is very well known to Surya's family from childhood. Surya likes her as a friend initially, but after Meghna's death, he loses interest in everything in life. Divya promptly lets Surya know of her love for him, but Surya is unable to accept it. Surya slowly gets to know her more and after almost five years in the Army, he realizes that he is in fact in love with Divya.
All the songs in the movie are amazing. Harris Jeyaraj has done an excellent job in the movie with his tunes and I consider him to be the closest threat to A.R.Rahman's dominance in tamil music industry in the past twenty years. My favourite song is the Mundhinam Parthene song, which I cannot stop humming all the time.

Gautham Menon has shown his class yet again in this movie. He belongs to the league which has very few talented artists from Tamil Nadu such as Mani Ratnam, A R Rahman, etc.
The only drawback I found in this movie was that it was too long for me. I understand 'daddy' sentiment and it would have been better if I did not have to sit through it for extended period of time.
Overall, the movie is an amazing movie and I will definitely recommend watching it if you have not seen it already.