Based on our experience on our first visit to Bali, this post is aimed at helping people planning to go on a self guided tour to Bali.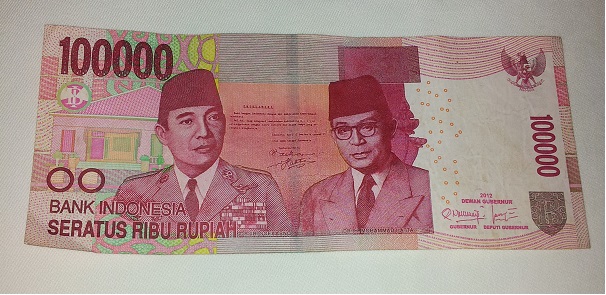 Self Guided Tours in Bali can make your life wonderful because it gives you the flexibility to go where you want and when you want, as long as you are ready to do a little bit of planning. Did you know that 1 US Dollar will get you 11900 Indonesian Rupiah? Imagine the smile on my face when I held over a million in cash on hand when I converted the currency at the airport 🙂
Applying for a visa to Indonesia
Getting a tourist visa to Indonesia is very easy as they offer on arrival visa for 25US Dollars for 30 days of stay.
While applying for visa, please plan on whether you intend to visit multiple countries (if you wish you can drive around to multiple countries), in which case you will have to apply for a 'Multiple Entry' visa.
Bali Airport
We landed at Bali and cleared the immigration formalities within the next 30 minutes or so. As soon as you come out of the airport, you will notice that you have entered a 'Smoke Filled' zone – we realized people could smoke anywhere they want and they just keep smoking all the time 🙂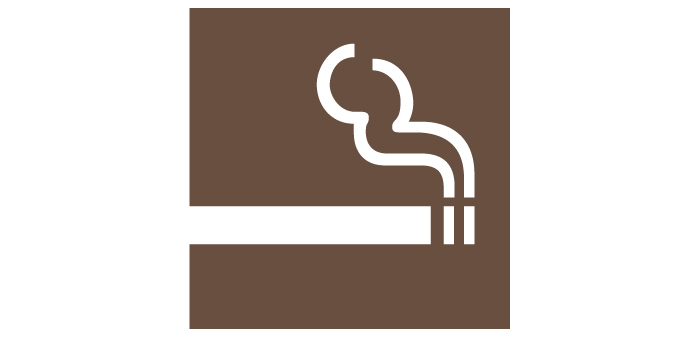 Local Currency
As mentioned earlier, you will be carrying quite a lot of cash around, as you will need it to tip people, in restaurants, in small shops, etc. So the million we encashed was helpful.
Travel Adapter
If you have a two pin Indian or Dubai based adapter, it plugs right in. If you have any other adaptor (Eg. Singapore, US or UK or any other country), you might need to get the right travel adapter for the same.
Phone and Internet
Phone is not a must, so we did not bother getting a separate phone for use within Bali.
We are dependent on the internet a lot for many things, so we made sure our hotels had it. (Every hotel in Bali carries internet so that should not be a problem at all). To our surprise, we also realized that most of the restaurants in Bali offer free wifi. So we could upload the pictures to FB right away 🙂
As usual, I setup my Vonage phone in the hotel so that I could make calls to India or any other country of my choice using my existing VOIP account from there.
People of Bali
We heard some very interesting stories about the people of Bali. 90% of the residents of Bali are Hindus and they are quite religious. One of the localites told us that since they are peace loving and God fearing, they have not had any violence in the past 100 years, unlike any other cities such as Jakarta, where the population is mixed. Quite an interesting statement!
Overall, we found the people of Bali to be quite nice to visitors.
Stroller Access
Forget it..Bali is not very stroller friendly – so please be aware of it if you depend on it.
Travelling within Bali
We learnt that there are two major areas (like sub-cities) in Bali that are distinctly visible in the way they are formed:
Ubud, this is a more conservative, religious, spacious area with lots of greenery and calmness.
Seminyak, this is the happening place in Bali, where you will see all the tourists having a great time – this place is quite expensive too.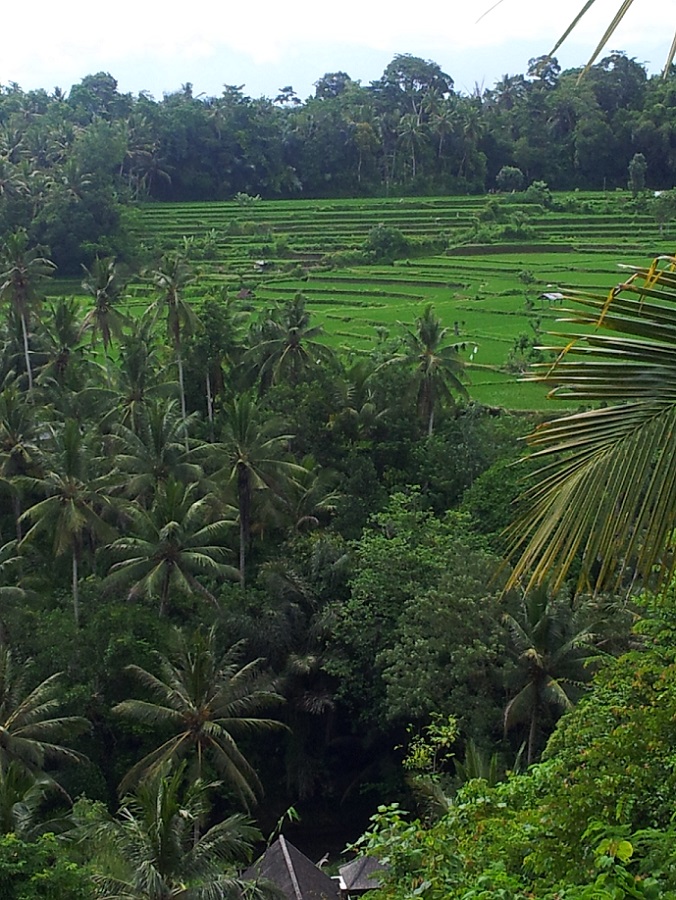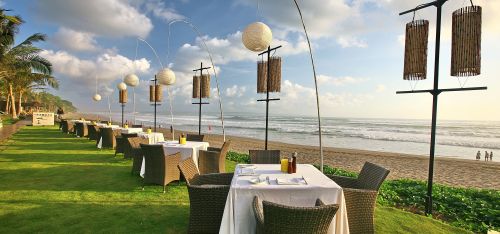 We spent a week in Bali, the first three days in Ubud and the last four days in Seminyak. We stayed at a resort called Samaya and I highly recommend it to anyone interested. The idea was to spend a few days relaxing doing nothing, which is what we did at Ubud and then spend a few days doing a lot of activities like snorkeling, going to the monkey temple, going shopping,etc. Seminyak is perfect for that.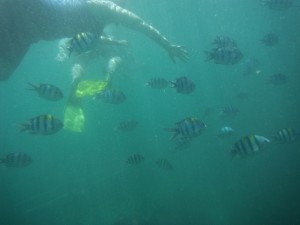 If you are an ice cream lover like me, do not miss going to Lello Lello. This is right opposite Samaya – Seminyak and has amazing ice creams.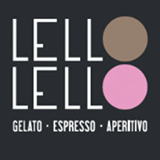 We also tried something called Luwak Coffee, which is a speciality from Bali. Luwak is the local name for an animal called a Paradoxurus, which live on trees and eat the red, ripe coffee cherry. While in the stomach of the Luwak, the bean goes through a chemical treatment and fermentation and comes out. At this point the bean is cleaned, roasted and ground just like any other coffee and it is claimed as the best tasting coffee in the world 🙂 .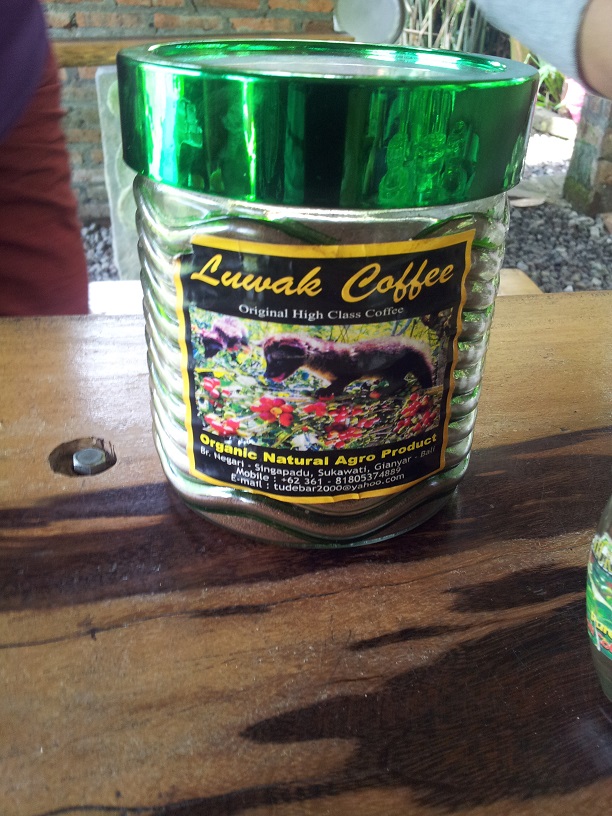 The best part of visiting Bali is that you get world class service at the most affordable price any where in the world.