Twenty years ago, a teenager walked into a driving school in a small suburb in Chennai, paid 400 Rupees and got his motor bike license the same day – without even having to drive anything in front of any one. For a small additional fee, he also got his car license. All valid for 20 years. This was the scenario 20 years ago in India – where you could bribe anyone!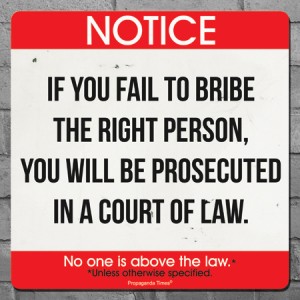 Fast forward 20 years and today the same guy thinks he is wiser and would not want to bribe anyone ever – as he feels bribe is just paying someone to do their job right – which is not right. This guy walks into the RTO in Meenabakkam, stands in the queue, follows the procedures and without paying any bribe gets the work done for 350 Rupees.
It is an amazing experience and the feeling is priceless.
With Aam Aadmi Party winning 28 seats against the big politicians from other parties, and with the experience today that we can get work done in India without paying any bribe, it reinforces the confidence that there is a huge opportunity to change this place – and it is not just a distant dream anymore.