Akhilesh Yadav has taken over as the Chief Minister of Uttar Pradesh.
Akhilesh Yadav is the son of Mulayam Singh Yadav, who has been the leader of Samajwadi Party from its inception. After having served as the CM of Uttar Pradesh, Mulayam Singh Yadav, knows exactly how difficult it is to run the biggest state in India, with the most number of MLAs under your command.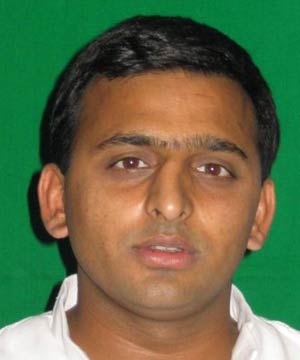 After Mayawati came into the scene, SP had lost ground in the past five years and no one would have expected SP to score such a landslide victory this time. The comeback of Samajwadi Party in the elections this year have been attributed fully to Akhilesh Yadav. After the defeat in 2007, everyone had given up on SP and Mayawati actually still has the record of being the only Chief Minister of UP to have completed the full five year term.
All these years, Akhilesh escaped the mass media attention, primarily due to the obsession of Indian media with Rahul Gandhi.
With the victory in the elections this year, all the attention and focus is now on Akhilesh.
There are a few good changes Akhilesh Yadav has done right after taking over as the Chief Minister. Some of the actions that I liked are:
Akhilesh has made it a point to make sure the Samajwadhi Party loses its image of the Gooda Raj style of ruling that is quite common in UP.
Akhilesh has also declared all his assets (around 7.3 Crore Indian Rupees) which has never been done by a Chief Minister before.
Akhilesh has started talking with Union Ministers on the environment and agriculture related topics, which is very rare to see, when a different party is ruling at the centre.
I fully agree that these are just not measurable action items based on which a person can be judged, but in my view, these are good starting steps and hence Akhilesh Yadav makes it to the list of Indian Politicians that I consider as better than the rest.