I happened to watch Band Baaja Baaraat on a Jet Airways flight and it was a pleasant surprise to watch a very good movie after a long time.
The lead role is played by Ranveer Singh (never heard of him before) and Anushka Sharma is the lead heroine in this movie.
Band Baaja Baaraat is a movie shot around the suburbs of New Delhi. This movie is all about how a young man and a young woman team up together to create a very successful business together.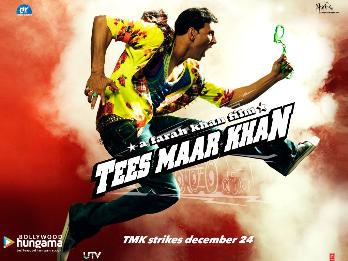 Ranveer Singh and Anushka Sharma start wedding planning company called 'Shaadi Mubarak' and organize everything for weddings from end to end. They overcome all obstacles and start to become very successful in their business. They then fall in love and then split up and try to run business independently, but realize how they are the not able to pull it off independently without each other.
Anushka Sharma, the Rab Ne Bane Di Jodi fame, has dominated the entire movie with her strong performance while Ranveer Singh tries his best to match up with her. The scenes in which both of them try to fight with each other, using typical gali language in hindi is a treat to watch, as it shows how they have tried to blend in with the role.
There is one steamy scene in the movie which makes us think wow is this Bollywood!
The songs are very good and the tune is surprisingly good.
Overall it was a treat to watch this movie and I highly recommend this movie to any one. Dont miss it if you get a chance to watch it.

Get Your Own Hindi Songs Player at Music Plugin