After the positive experience I got after reading The Secret by Rhonda Bryne, I was thrilled to hear she has launched yet another book called 'The Magic'.
The Magic talks about practicing gratitude sincerely and the effects of it are supposed to be magical. In short, you will get what you want, as long as you sincerely thank people for what you already have.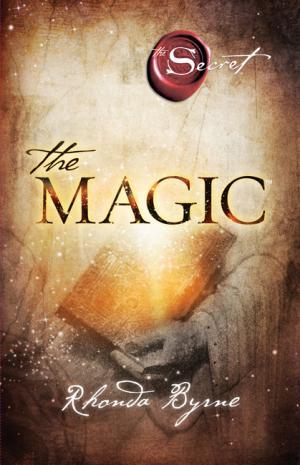 As soon as I was given some details about this book, I jumped into the idea of practicing gratitude for 28 days. I intend to practice it every day (as recommended by the author) and also blog about it every day.  I am sharing the index of the book here, so that it will give you an idea of what to expect each day. If you are interested, please feel free to do it yourself.
Please find the tasks to be done each day:
Day 1 COUNT YOUR BLESSINGS
Day 2 THE MAGIC ROCK
Day 3 MAGICAL RELATIONSHIPS
Day 4 MAGICAL HEALTH
Day 5 MAGIC MONEY
Day 6 WORKS LIKE MAGIC
Day 7 THE MAGICAL WAY OUT OF NEGATIVITY
Day 8 THE MAGIC INGREDIENT
Day 9 THE MONEY MAGNET
Day 10 MAGIC DUST EVERYONE
Day 11 A MAGIC MORNING
Day 12 MAGICAL PEOPLE WHO MADE A DIFFERENCE
Day 13 MAKE ALL YOUR WISHES COME TRUE
Day 14 HAVE A MAGICAL DAY
Day 15 MAGICALLY HEAL YOUR RELATIONSHIPS
Day 16 MAGIC AND MIRACLES IN HEALTH
Day 17 THE MAGIC CHECK
Day 18 THE MAGICAL TO-DO LIST
Day 19 MAGIC FOOTSTEPS
Day 20 HEART MAGIC
Day 21 MAGNIFICENT OUTCOMES
Day 22 BEFORE YOUR VERY EYES
Day 23 THE MAGICAL AIR THAT YOU BREATHE
Day 24 THE MAGIC WAND
Day 25 CUE THE MAGIC
Day 26 MAGICALLY TRANSFORM MISTAKES INTO BLESSINGS
Day 27 THE MAGIC MIRROR
Day 28 REMEMBER THE MAGIC
Tomorrow (24-Nov-2012) is my Magic Day 1 and the task is to 'COUNT YOUR BLESSINGS'.
The task is as a first thing in the morning, I have to make a list of ten blessings in my life that I am grateful for.  I should write why I am grateful for each blessing.  At the end of each blessing, I should also say 'Thank You, Thank You, Thank You' (three times Thank You) and sincerely feel the gratitude for the blessing I have received.
I have to practice this task each day for the next 28 days. I am quite thrilled at the same time, a bit tensed about doing this right. Will let you know how it goes.
Update: I tried but I failed. I tried to count 10 blessings the very next day and did not even manage to count five. On top of it, I felt it was almost impossible to find the right time to sit alone and do it. That does not mean I give up, it only means I failed once. I will try again..I might fail again and my fail many more times, but am not giving up until I succeed. Will update again on the progress (or the lack of) on this topic.