Mamata Banerjee is emerging as a leading politician in India and hence my politician of choice for a review this week. She is also addressed to as 'Didi' by many of her followers.
Unlike many other politicians, Mamata Banerjee has maintained a very humbly lifestyle and is a role model for many aspiring for a political career in India. (It is extremely rare to find a politician who is humble in India).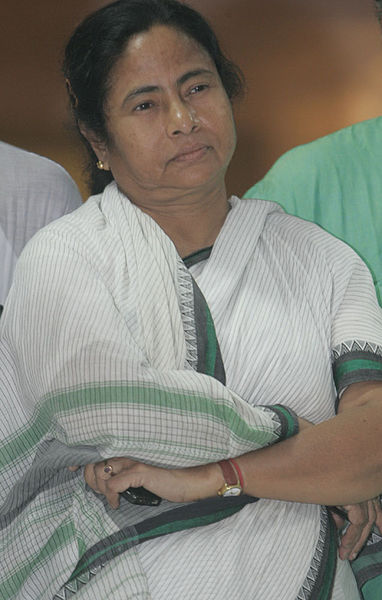 Mamata Banerjee has been quite active for a long time in Indian political scene, and was a part of Indian National Congress party for a very long time. Later in 1997, she started her own party and called it All India Trinamool Congress.
Not sure if you know, the CPI-M led Left Front had been elected in West Bengal state for 34 years and holds the record for the world's longest serving elected ruling party anywhere. Mamata Banerjee led her party to a landslide victory this year in the State Assembly elections and is now the Chief Minister of West Bengal. Earlier, she was the Railways Minister in the Central Government.
In 2006, she led the famous Singur protests against Tata setting up the Nano plant in West Bengal. I am not sure if that was the right decision or not, but Narendra Modi later came up with an agreement with Tata and the Nano project is now fully functional in Gujarat.
Mamata Banerjee has been in the news recently for her active opposition to the rise in petrol prices in India and might even break away from active partnership with the central government, and might end up just giving outside support to it. This is a very interesting situation as she represents a good number of MPs and hence cannot be ignored by the ruling party.
As mentioned earlier in the politician review done on Narendra Modi, Mamata Banerjee and Narendra Modi are two major forces that the US Government is keeping a close watch on, as they believe these two politicians have a high probability of becoming the future Prime Minister of India.
It will be interesting to wait and watch what happens.