The British court had announced earlier this week that the three Pakistani cricketers, Salman Butt, Mohammad Asif and Mohammad Amir were found guilty of the charges of match fixing.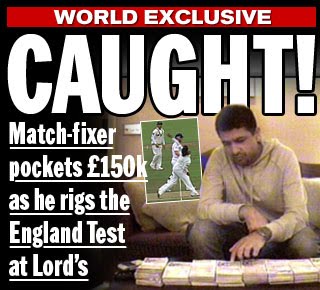 Salman Butt was given 30 months, Mohammad Asif 12 months and Mohammad Amir 6 months jail sentence. The bookie involved, Mazhar Majeed was given 32 months of jail sentence.
This is the first time that we are seeing such punishments handed over in match fixing cases. There have been many instances in the past when these cases were quietly closed without any punishment to the players.
This is a good start and this is exactly the way such people have to be dealt with.