Silk Road is one of my favourite restaurants in New Jersey. Silk Road is owned by a Afghan family, settled in the US and offers authentic Afghani cuisine. I have been a regular visitor to this restaurant for over six years now and have tried every single one of their vegetarian varieties.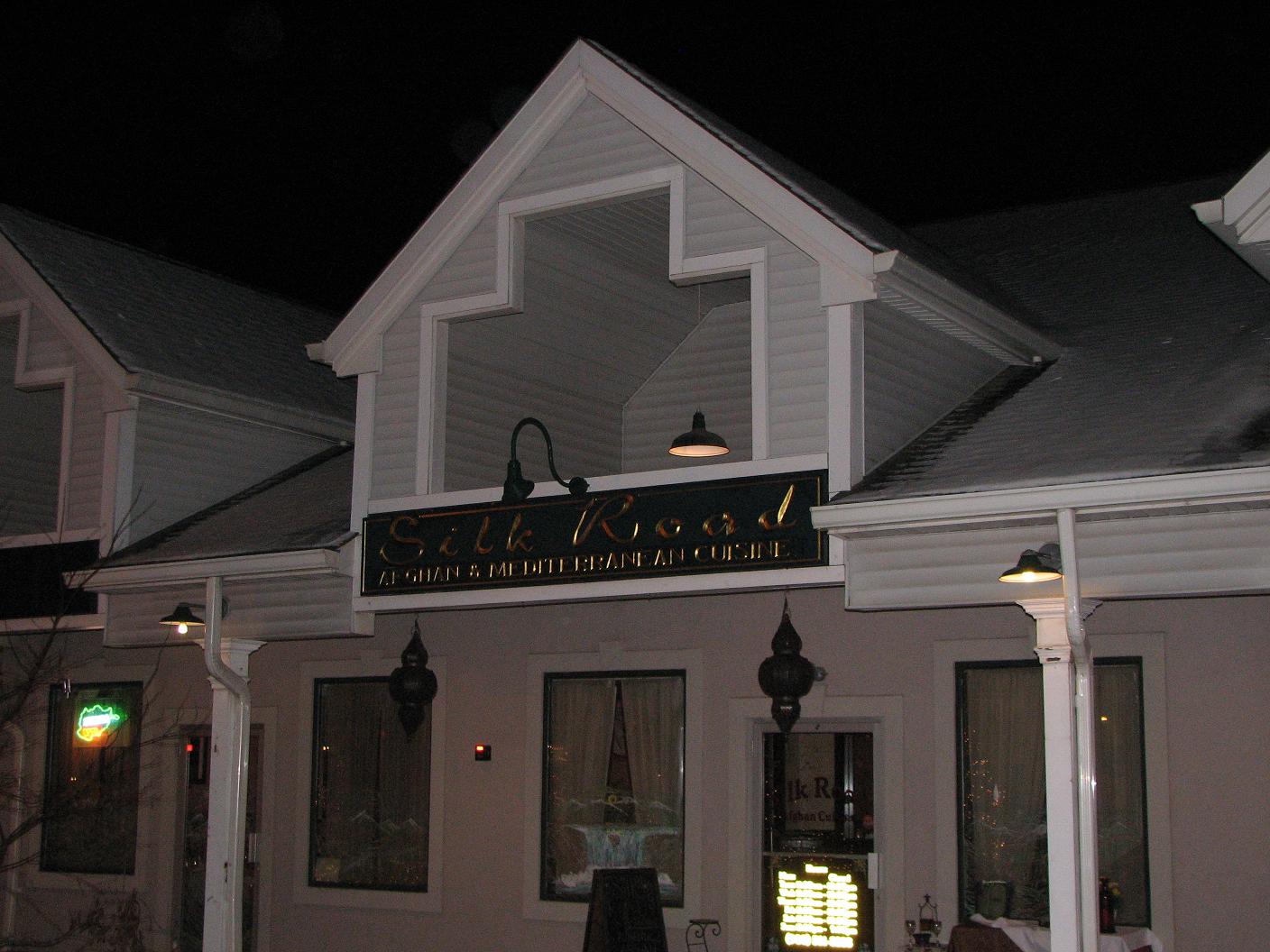 Happened to go to Silk Road again this month and thought it is time I write a review about my experiences with Silk Road so far. We went there for dinner and I was surprised to see the capacity of the restaurant has been doubled. Then realized they have added the neighbouring shop and now it looks much more spacious than before. In addition, they have rearranged the furniture and quite a few things, to make it look much more spacious now. I like this setup better than the old one.
As always, we were welcomed by the ever smiling members of the family, who run the restaurant.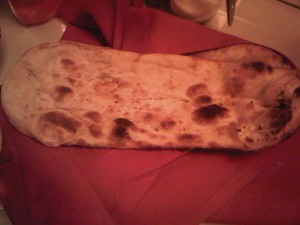 Typically, most of the food items at Silk Road is accompanied by an appetizer consisting of their famous home made lengthy naan with their Afghani salad, made of cucumber, tomato, curry leaves and their home made spices. I love eating the naan fully and emptying the bowl of salad.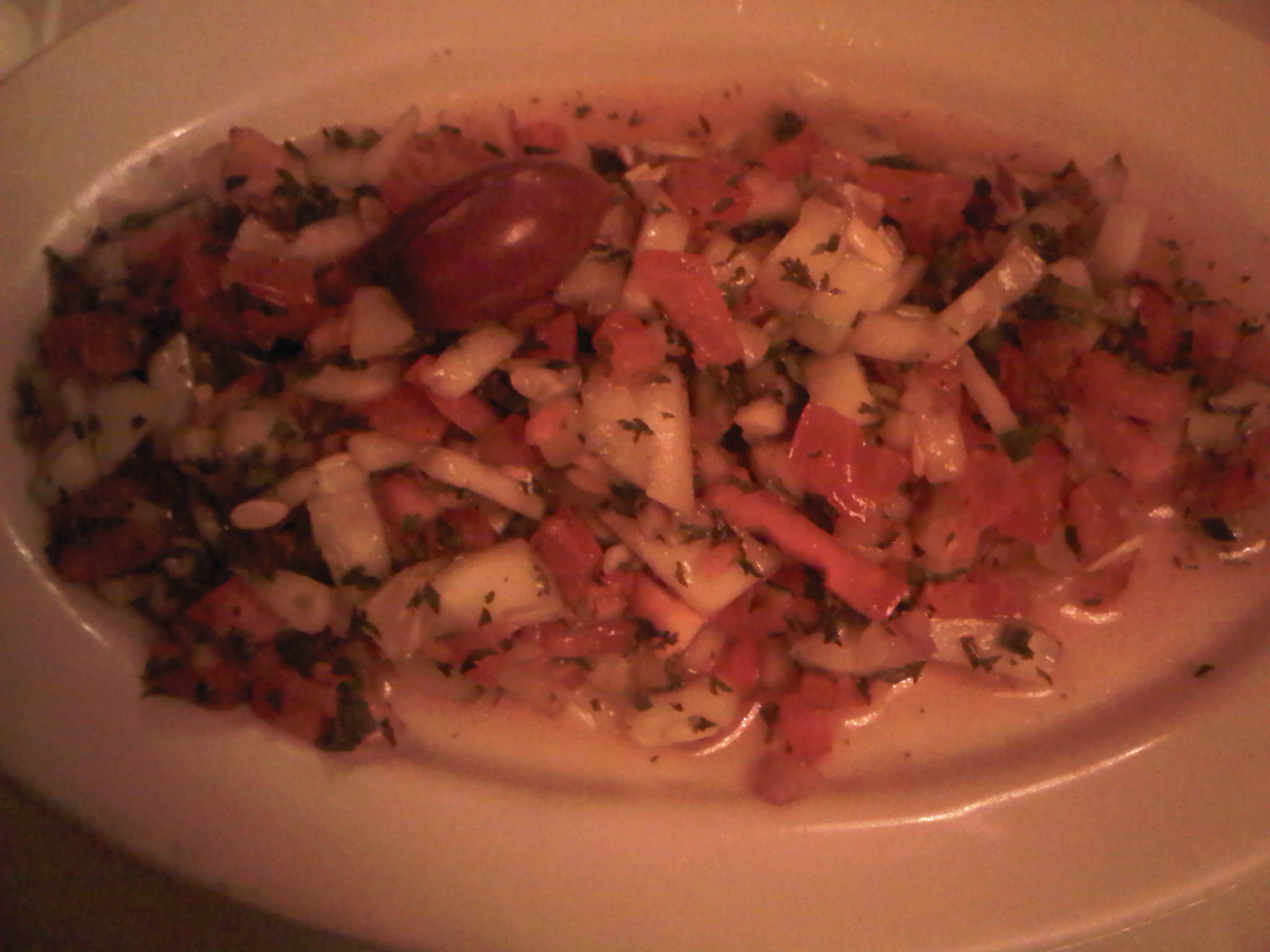 I forgot to mention about their home made chutney (which is dark red in colour, but not that spicy).  This chutney is very tasty and goes well with any of their items.
For the main course, this time I had chosen Bamai (Okra – Lady's finger), while the other varieties, Sabzi (Spinach), Banjan(Egg plant) and Gulpi (Cauliflower) are also equally tasty. In each of these items, I like the way how they present their items to be flavourful (rich with home made spices) and yet not so spicy (many Indians I know who are used to eating very spicy food, call this as bland).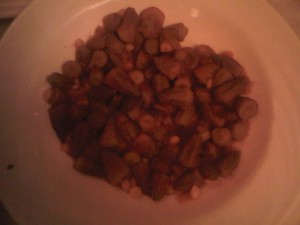 Along with the item mentioned above, we can choose the way in which we want our Palaw (rice) item to be added to it. They have Kabli Palaw (brown rice with carrots and raisins), Naringe Palaw (rice with saffron, orange peels, almonds and pista – this is my favourite), Ladam Palaw (rice with Afghani spices and spinach) and Chalw (this is just Afghani rice with Afghani spices added to it).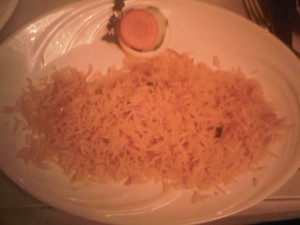 I always love their dessert items, especially their Baklava. I know it is not a Afghani dish, but I do love it as it is filled with nuts, cinnamon flavour and honey added to it.
If you like drinking Chai, they have the special Afghani Chai, which is amazing. I tried this once (as the owner gave this as a compliment to me, and I did not want to refuse by saying I dont drink Chai) and fell in love with the flavour and the taste.
Overall, each one of my visits to Silk Road have been nothing but amazing experience. The best part is that I have seen this family owned restaurant, grow from a small restaurant to where they are today and it is nothing but dedication, passion and hard work from the entire family that has made this restaurant into what it is today. I highly recommend any one in Warren area to try this restaurant out.