Went to Mithaas last weekend before going for a movie and had a mixed experience there.
Mithaas is a part of the group that owns a chain of good restaurants such as Mughal (it is quite famous in New Jersey) and Ming (the Indo-Chinese speciality one). Mithaas was opened a few years back as a place where you can grab snacks, sweets related items, or have a quick bite, when you do not have a lot of time to wait and dine.
It was around lunch time and so I decided to order the Mithaas Special Thali. Mithaas Special thaali consists of with two rotis and a set of three side dishes. When we went it was dal makhani, baingan curry and one more item.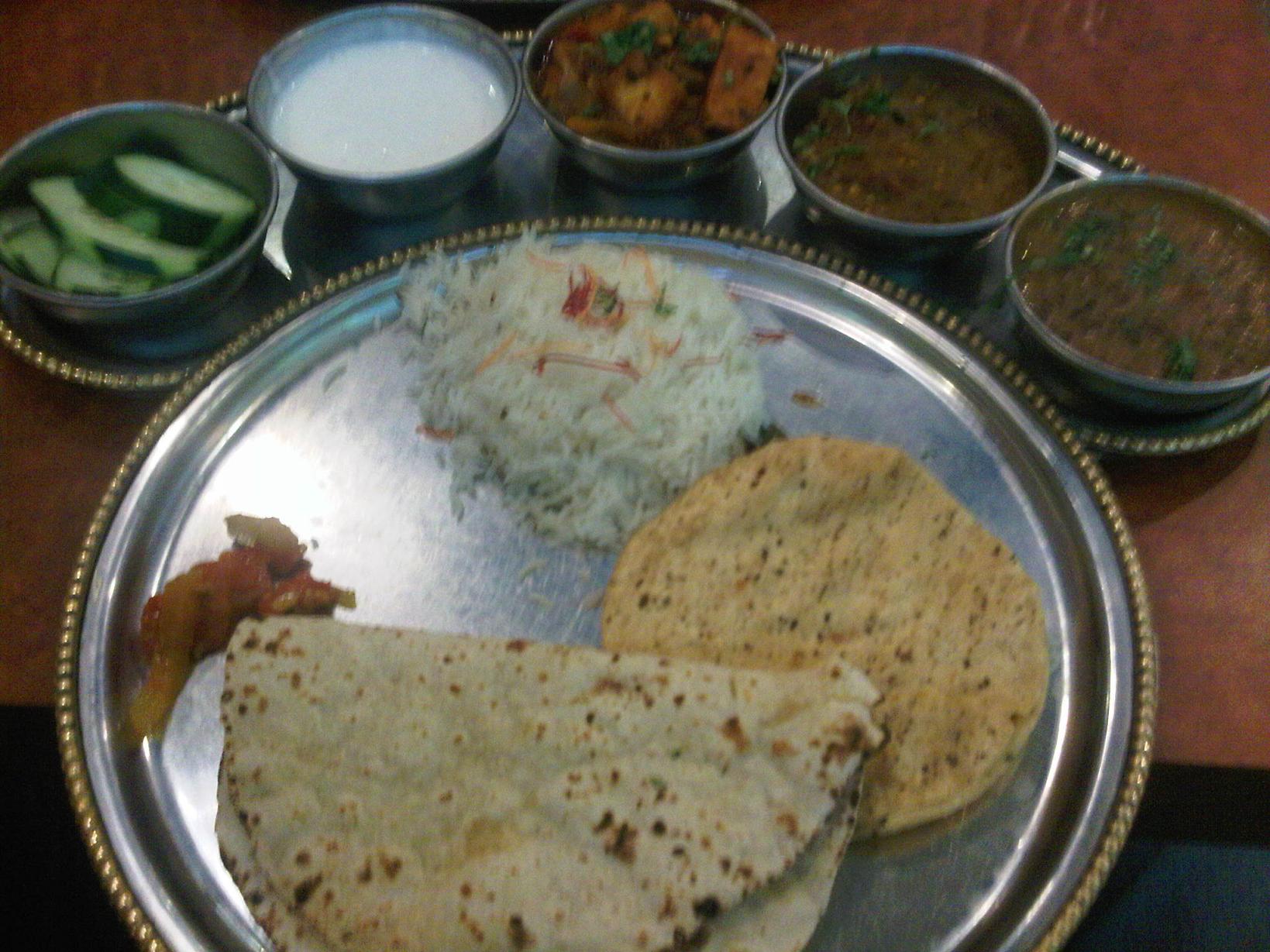 I have to say, I loved every single item in this dish and was quite impressed with the presentation too.
They also provide Raita and Cucumber as side dishes. Initially I thought I could mix raita with rice, but later I realized that it was not the right combination.
The only drawback with this restaurant is the quality of the service. I got a feeling that the staff there just did not care about the customers.
Initially, I realized they made us buy our own water. This is the only restaurant in the world that I am aware of that does not have any water served to the customers. Also, when they did not have change, they made it our headache to go back and ask them for the change if we wanted it. It would have been a wonderful gesture, if they offered to provide the change at the table, as soon as they got some change. They missed a golden opportunity to show that the class of their customer service can also match the taste of the food they prepare.