India has won the Cricket World Cup after 28 years.
We Indians are proud of everyone who made it happen.
Time to celebrate..Indiaaaaaa – India … Indiaaaaa – India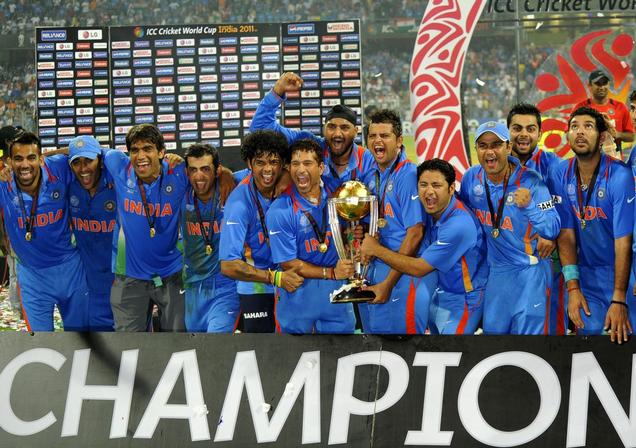 It was a great finals with Sri Lanka scoring 274 and making India work really hard to won the finals. Dhoni led from the front and scored 91 not out to team up with Gautam Gambhir and Yuvraj Singh to win the finals.
Yuvraj was named Man of the Tournament for his all round performance and four Man of the Match awards during the tournament.
MS Dhoni was named Man of the Finals for the way he ensured India did not have any more hiccups on its way towards winning the final.
Overall it was a wonderful world cup and it is always nice to end up on the winning side.
Sachin Tendulkar and Muthiah Muralitharan are playing their last World Cups and Cricket World Cup will miss them.