A friend of mine who moved to the US recently to start a new business had asked about the work culture in the US in comparison to the work culture in India. I gave my thoughts and then realized it is worth posting it here.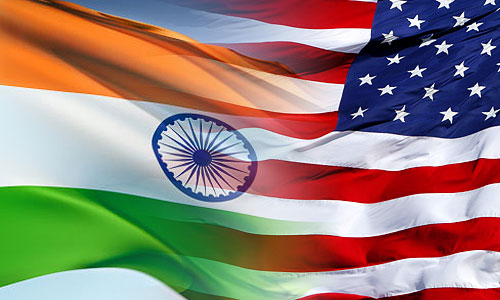 Work culture in the US is slightly different from the work culture in India. Please find my views based on my experience managing people in the US for about 15 years:
Uniqueness:
Punctuality: Employees in the US are a lot more punctual. This is one habit you should develop from day one. (In India, no one knows what that means and they have stopped even caring about it!)
Addressing People: Everyone is addressed on a first name basis – no Sir or Madam business. It helps establish equality right from start – which I love.
Family Time: People in the US give high value for family time. This is their number one thought at any point in time – takes higher precedence over anything else in life. (Eg. In India you could ask an employee to skip their kid's annual day as there is more work load. In the US, such an act would be considered insensitive). If they see you respect their priorities, they will be happier.
Work Hours: In US, employees start early and end early. They will not stay back for any reason. If you ask them to, you better have a very genuine reason and it better be not more than once a year!
Losing the job: People in the US are always scared of losing their job. This is in the back of their minds all the time, as they know that it is difficult find another job and so they will do their best to keep you happy. (In India, due to the booming economy, people really dont care that much). This is one area I do not comment on or discuss with any employee as the equation is maintained well.
Lawsuits: In the US, the laws are very good – helps both the employer and the employees. Be aware of what you speak and what you write. Anything and everything can be used against you in the court of law. Eg1. you can never insult an employee in the US – not a word of profanity. (In India, you can say whatever you want as long as you are the boss – horrible!) Eg2. be racially sensitive – you can never call some one a 'White' or 'Black' or 'Mexican' – those are considered offensive. (In India, at all levels, money talks – in the US, at small business levels, lawsuits talk!)
Maintain your style – your trademark smile – that will protect you from everything.
Similarities:
Do the right thing: As long as you do the right thing, you will always be happy with your employees.
Exploiting Your Weakness: In both locations, people will try to exploit your weakness. This is human nature. If you keep bending, they will keep exploiting. Be aware of this, give them all the trust they deserve, but keep looking for patterns – if you feel they are taking you for a ride, 99% of the time, chances are that they are.
Treat people exactly the way you want to be treated – and be consistent and firm in your words and action and you will be fine.
Position of Strength: Always operate from a position of strength.
Hope that helps.