Apple announced the release of iPhone 5C and 5S phone models.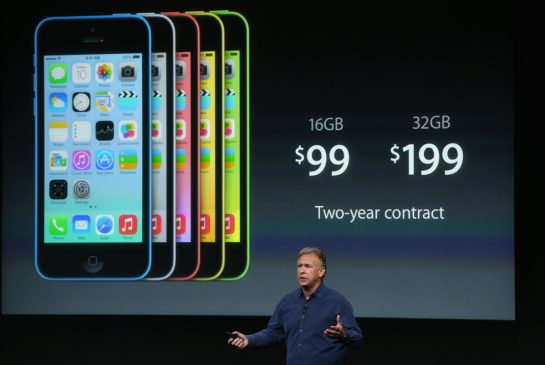 It immediately reminded me of the Mercedes C class and S class models. Mercedes was known as the exclusive car for the elite crowd for quite a while. Then they realized they need to go deeper into the market and came up with a C class variant (a compact size) in 1993. This made it easier for every one to afford a Mercedes. What it also did is move many of the die hard fans of Mercedes away from this brand, looking for other brands that will never compromise on quality.
Seeing the news of the 99USD IPhone for the 5C (with a two year contract), it appears Apple is shooting itself in the foot.
They have released this C class which will replace the beautiful aluminum case with a reinforced plastic case – no matter how much they claim it will be the same, we all know plastic is not the same as Aluminum.
They feel this is the right way to get a bigger market share that is currently eaten away by competitors like Samsung, who have launched a wider array of phones to cater to the mass audiences.
They have also released a 5S, which is the high end model with a better processor and finger print scanning for unlocking the phone – really? Is that all we get in a S class model?
Overall, it sounds like a disaster and I believe Apple has lost the opportunity to take control back in 2013 with some smart moves – unfortunately these moves are not smart enough.
So my prediction is that the shares of Apple will go down from 494USD (as of end of day 10th September 2013) to 450USD or lesser by the end of the year. Lets wait and watch.