In Tamil Nadu (and a few states in South India), there are quite a few customary beliefs. One of those is hanging one or more lemons in their vehicles.
Though I have seen a few vehicles run with lemon hanging in front, I was amused to see three lemons hanging in front of a BMW car.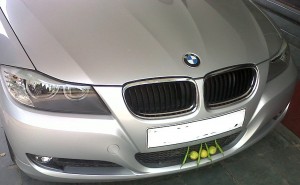 It reminded me of the comedy scene in Minnale movie where Vivek asks the lorry driver how he trusts the lemon more than the 750 spare parts in the lorry 🙂 .

Note: This is a clip from a Tamil movie and if you do not understand Tamil, this video below might not interest you.