I happened to come across this brand called iBall and their ads were quite good on TV. Did not pay much attention to it, but later I saw one of their keyboards and was quite impressed by the way they are marketing their brand, by making the letter i on the keyboard using the red color, exactly in sync with their brand color.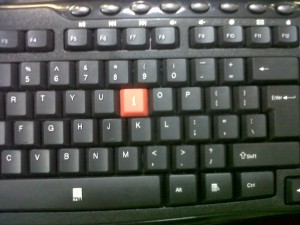 I was so tempted by it that I walked into the Reliance Digital Store near my place and got a iBall Keyboard / Mouse set and am quite happy with the way it works. It is a pity that iBall has been projected as a low quality brand as its cost is low. The keyboard does not have a USB interface and only has a PS2 interface, hence cannot be directly used for the latest laptops. I wonder why iBall did not think of giving a USB interface, just like how it has given the USB interface for the mouse.
In any case, from my view, inspite of the USB interface limitation, this company is one to watch as their products deliver the same result as any other keyboard. (Got a Logitech wireless keyboard/mouse combo for 50USD or so, and that stopped working within six months..so in my view if this keyboard/mouse set works for three months, it is much more worth than the five times costlier Logitech Keyboard/Mouse set).