In the past few days, I have been living alone here and many people have curiously asked me how I am managing my food. While I try to explain to them the new food experiment I have started, the way I have changed my food habits and why, I felt it would be easier, if I write about it and refer to it, during any such conversations.
I am now living off food items that I love to eat. At this point of time, it looks like this.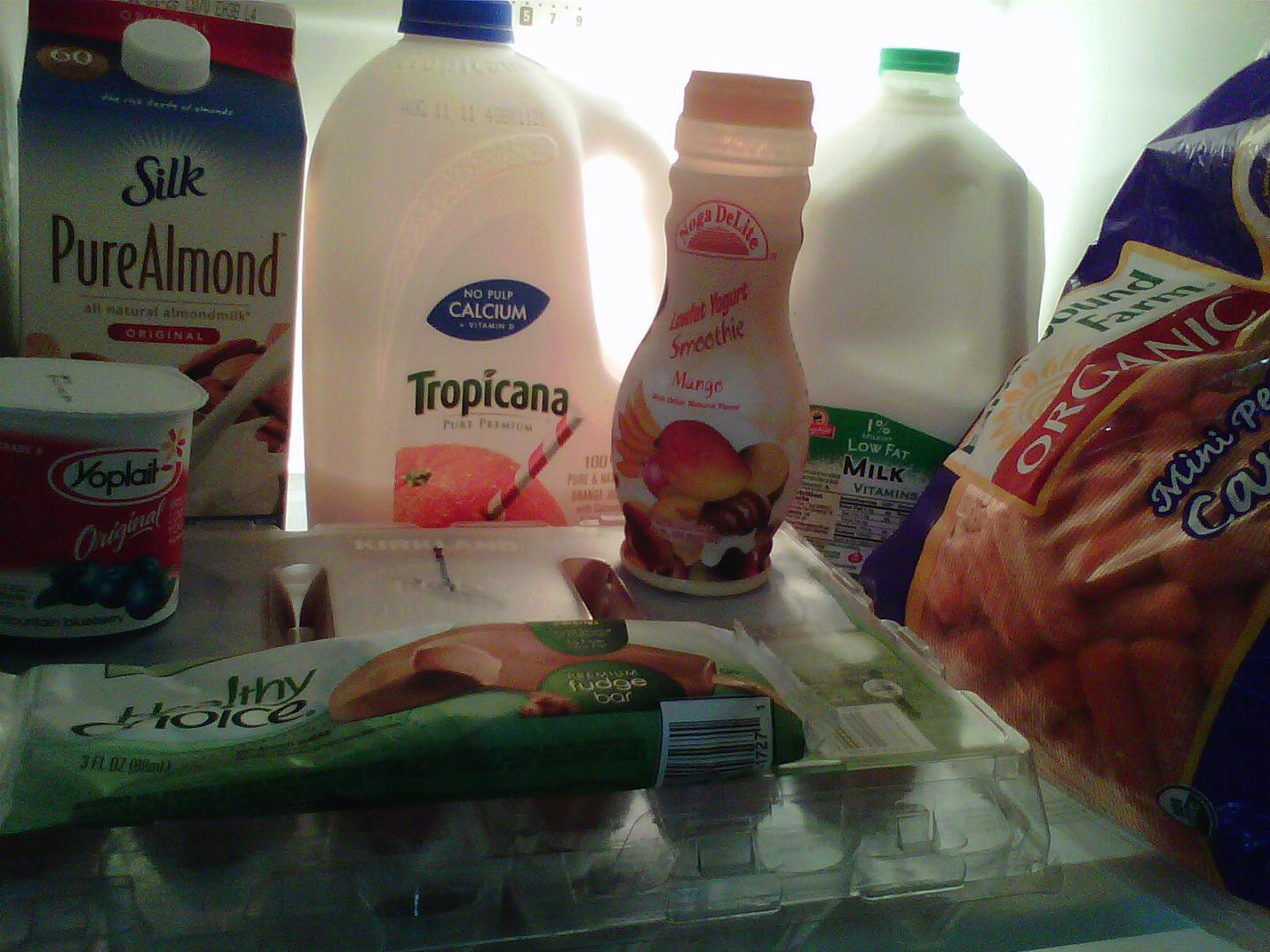 I took an inventory of what I eat and realized that I survive on 21 items – 21 items only – of course, it includes water and hence I depend on 20 food varieties on a day to day basis.
Here is the split up:
Water (10 glasses a day)
Vitacoco Coconut Water (one a day)
V-8 Vegetable Juice (one a day)
Tropicana Orange Juice (one glass a day)
Silk Almond Juice (one glass with cereal)
One percent Milk (one glass with oats)
Kashi Golean Crunchy Protein and Fiber Bar (three a day)
Whole Grain (15 grain) bread (two slices whenever I eat eggs)
Whole Grain Raisin bread (two slices a day)
Oats (one bowl a day)
Honey bunch of oats cereal (one bowl a day)
Almonds (2 a day)
Pecans (2 a day)
Walnuts (2 a day)
Dates (2 a day)
Kirkland Organic Eggs (two every alternate day)
Yoplait Lowfat Yogurt (two a day)
Noga Delite Lowfat Mango Smoothie (one a day)
Healthy Choice Fudge Bar (one a day)
Organic Baby Carrots (five a day)
Organic Baby Cucumbers (two a day)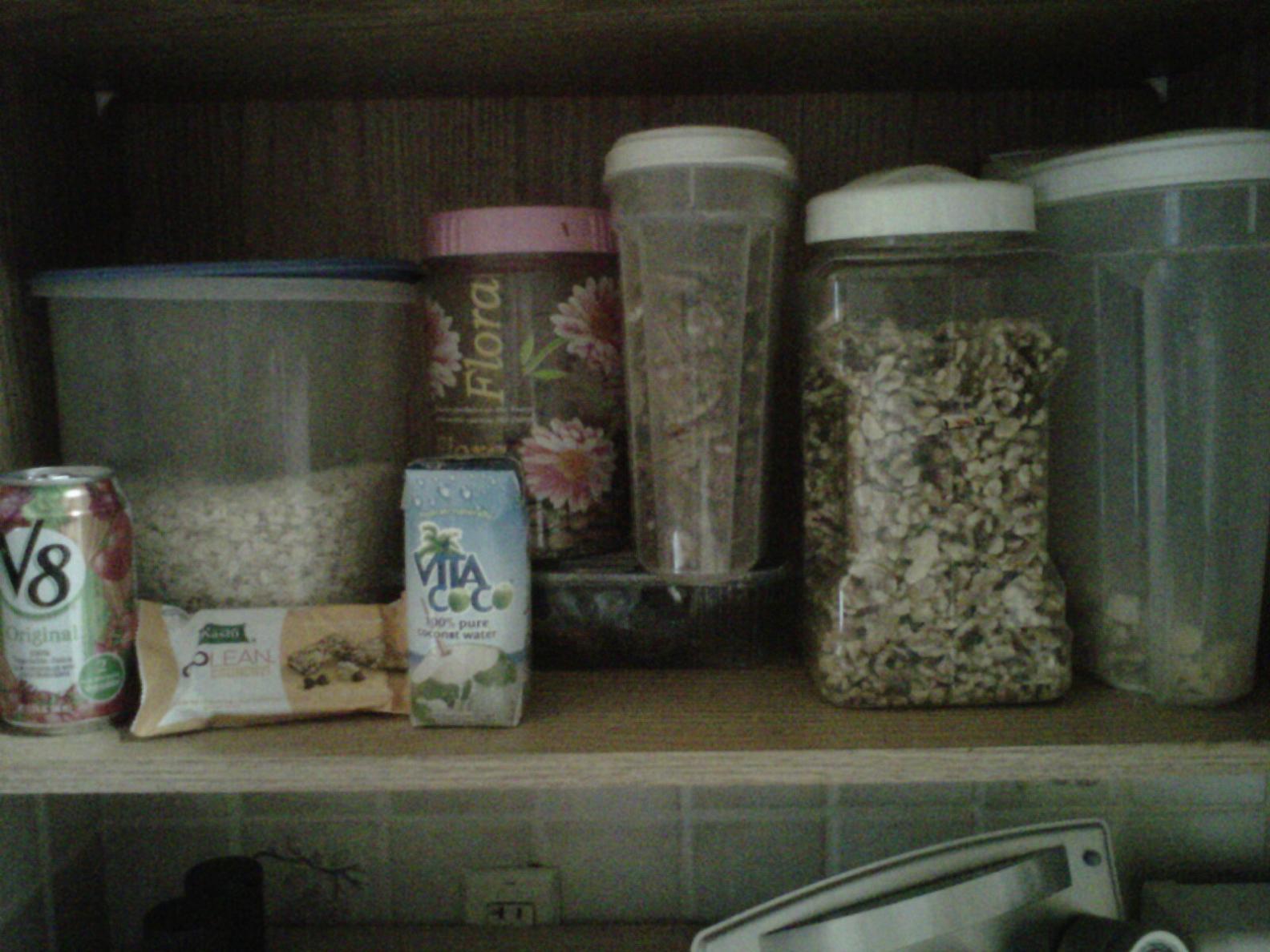 Also, I entertain myself with a subway sandwich or a bowl of rice and mexican food at Chipotle, once a week or so, when I feel bored to eat at home.
I have no clue if this is the right set of items I need to lead a healthy life style, but I do know that I love to eat these items, and many years ago I took a resolution to eat what I love and never to look at nutrition facts section (I always felt we dont have to look at the Nutrition Facts as long as we know that we are exercising enough to burn whatever we eat, but my friend recently also clarified that you have to look at it, if you have a family history of limitations such as diabetes, etc).
In any case, at this point of time, I have been following this eating lifestyle for about 18 days now and as Robin Sharma mentions in his Monk book, anything done without a break for 21 days become a part of your routine. Will let you know how it goes.
If you have similar experience or any thoughts on this new experiment