Harbhajan Singh has been a part of the Indian cricket team for over ten years now – primarily as a leg spinner. All cricket lovers from India are also aware of his unorthodox batting style using which he has hit a few sixers every now and then in both one day as well as test cricket.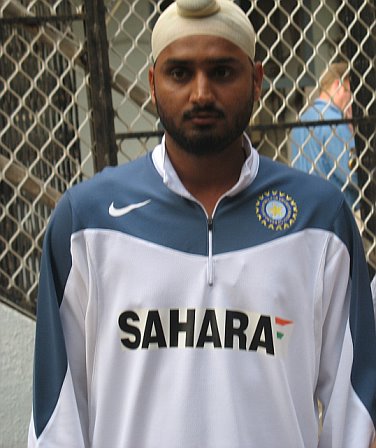 In the past two weeks, in two consecutive tests against New Zealand, Harbhajan Singh's batting form has transformed him into a mature batsman who has carried the responsibility of seeing India get to safer totals in three consecutive innings. He had scored a half century and a century in the first test match and today he completed his second consecutive century in the first innings.
All the three innings he has played are in completely different circumstances.
In the first innings of the first test, by the time he came in, India was already at a comfortable stage with two huge centuries from Shewag and Dravid, so Harbhajan's 69 runs were a good to have set of runs and I am sure he must have been delighted by it. In the second innings of that test, it was a completely different story. India was 15 for 5 at one stage and New Zealand could have pulled off an exiciting victory on the fifth day if not for the defiant stand between V.V.S.Laxman and Harbhajan Singh. Harbhajan went on to score a century and was rightfully named the man of the match.
The second test started with a completely different flavour in itself. With New Zealand scoring 350 in their first innings and India at 367 for 9, it was up to Harbhajan and Sreesanth, the last man, to add on as many runs as possible before losing the last wicket. While New Zealand might have thought that way, Harbhajan and Sreesanth, the two good old buddies 😉 had a different plan. Sreesanth got quite a few blows this time also because of Harbhajan, but this time he took them without crying and supported Harbhajan in his quest for his second consecutive hundred. At the end, Harbhajan remained not out on 111 and Sreesanth was the one who made it happen for Harbhajan.
Overall, it appears to be a dream run for Harbhajan, but what these three innings have taught him is priceless – as he has definitely matured into a person who is capable of generating good amount of runs while he is in good form.
Bhajji, hope to see a lot more from you!