Seth Godin is considered to be a marketing guru but I look at him as a remarkable human being who sends out good messages to human beings via his daily blog. I have been reading Seth Godin's daily posts for over fifteen years now.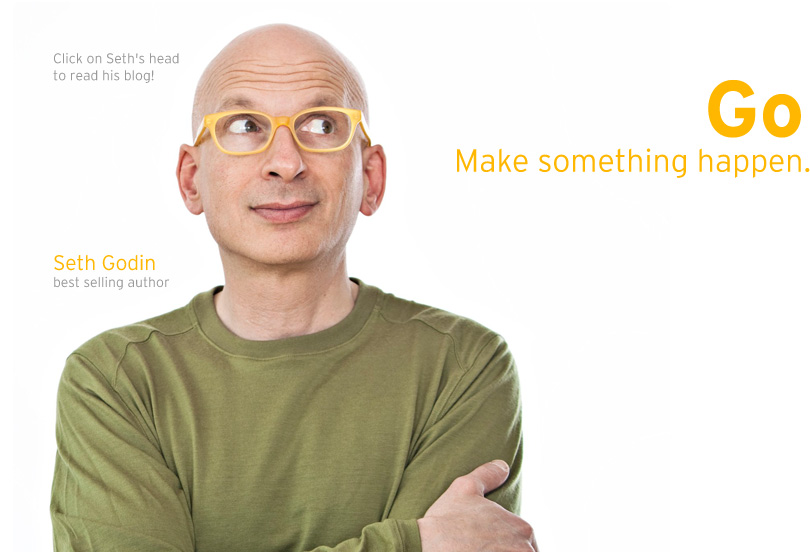 He writes one blog post a day and each blog post contains a useful message that will help us become better in our life.
In his blogs, he writes about how each one of us is capable of doing remarkable things when we do good to others without expecting anything in return. He also explains very well how the world is switching from industrial economy to connection economy and each one of us has the reach to a vast amount of audience due to the power of technology.
What is remarkable about Seth Godin is the fact that he walks the talk when it comes to connection economy and my experience with Seth Godin is a classic example of connection economy.
For almost ten years, I had read his blogs and also most of his books that were available in the public library. In the past few years have purchased some his latest books directly from the book store or via Amazon or through Audible. It goes to show how his act of consistent guidance over a period of time, led me to be a part of his connection economy.
What is more interesting is that, in the past few years, the daily posts makes me feel as though he has been watching my actions in the past 24 hours and then is writing the post directly addressing me on the exact events that happened in my life in the past 24 hours. If he was in India, he could have become a God already and would have a billion followers by now 😉
Some of my favourites from his books are 'The Meatball Sundae', 'Purple Cow', 'The Icarus Deception' etc.
If you have not been reading his messages, I highly encourage you to give it a try at http://sethgodin.typepad.com .