Jallikattu is a game involving bulls and humans, very popular in the state of Tamil Nadu. This game involves letting the bull run towards a group of participants, who will try to tame it. The person who tames the bull is declared the winner. Every year, Jallikattu has resulted in quite a few deaths and also lots of injuries not only to the humans, but also to the animals. In fact, there are even laws around it such as only four participants should tame a bull at any given time, etc.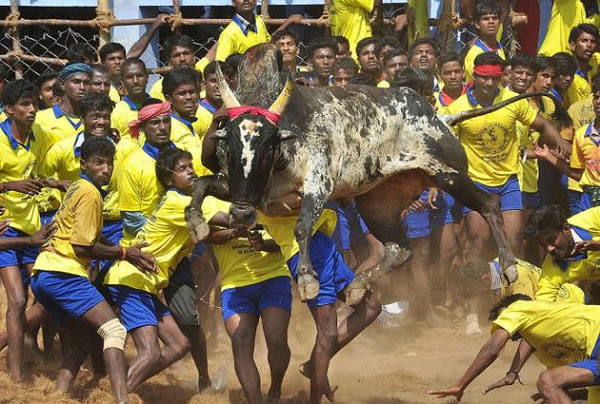 The Supreme Court of India have declared a ban on Jallikattu as it is considered to involve torture of the animals, as they are kept in an agitated mood to make sure they cannot be easily captured by the participants. This move is considered to be a big victory for animal rights groups who have been fighting for this for quite a while now.
While it is considered an ancient tradition, over a period of time it has also come to be a part of a ecosystem where an industry thrives around it. Now that there is a ban in place, there have been protests by some groups, trying to force the Tamil Nadu government to support their cause.
I am fully in support of banning any act that causes any cruelty against any living beings, be it human beings or animals. So I support this whole heartedly. Thank you Supreme Court of India.