Yellow Fever Vaccination is an important topic that comes up for discussion whenever you plan to go to Africa.
Just landed in Nairobi, Kenya and to my surprise, they did not even ask a question about Yellow Fever Vaccination papers.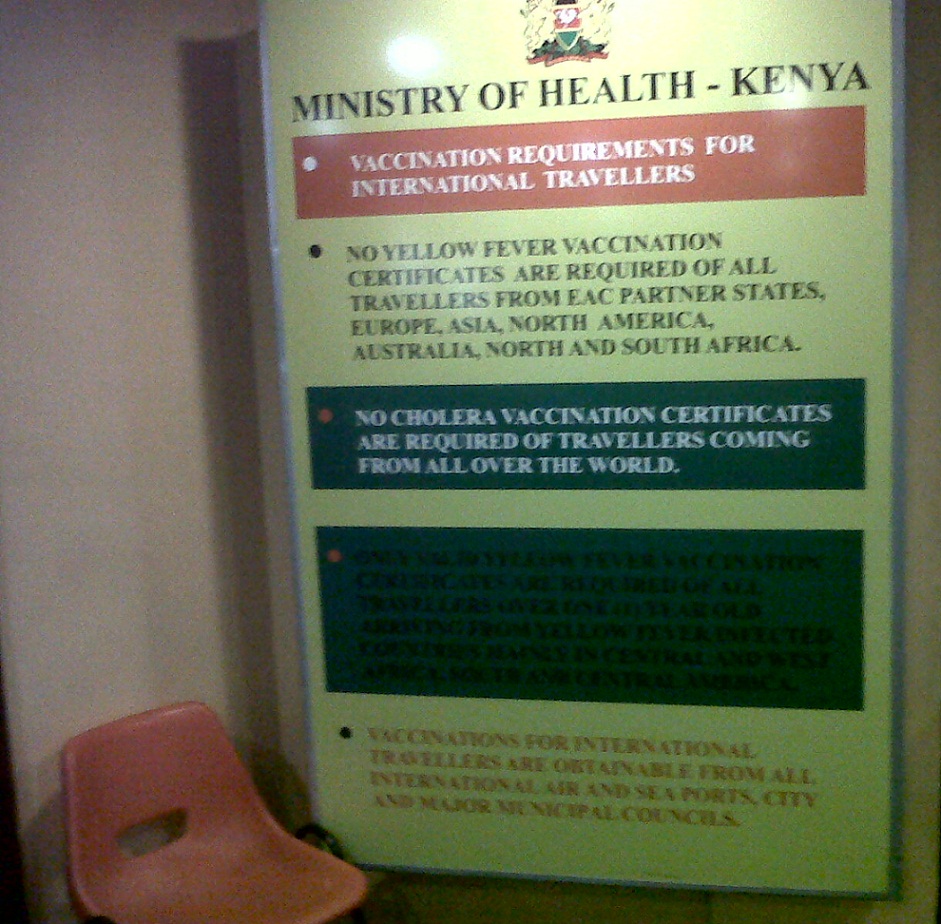 Before our travel, we were told four different stories by four different people.
The first person said, vaccination is a must. Second person said vaccination before 10 days is a must. Third person said vaccination is not required. Fourth person said vaccination is required for your own safety.
In tamil there is a good saying for this: Naalu Peru Naalu Vithama Pesuvaanga..which means four different people will have four different stories! These are those four people..I have finally identified them 🙂
The best part of this is, after coming out of immigration, I showed the picture with the rules at the immigration display board to my friends here in Nairobi. I met a fifth person with a fifth interpretation, who said:
"Yellow fever vaccination papers will not be asked by the immigration staff here, but when you go back to your country, they will ask for the papers there on arrival!!!"
The saying in tamil should be: Anju peru anju vithamaa pesuvaanga! (Five people will have five different stories, because I know five of them 🙂
I am not sure if it will be expected when I go back to India or the US – will update here within the next few weeks.
Note: If you are looking for yellow fever vaccination in Chennai, it is given officially with WHO certification at:
– Port Trust Hospital (in Broadway, Chennai 🙂 ) right opposite Customs House: on Mondays and Wednesdays from 10am to 12 noon.
– King Institute, Guindy, right near the Railway Station: on Fridays from 10am to 12 noon.
Disclaimer: This incident happened in May 2012 and the above information is valid as of May 2012. Hence it is advisable that you check with the right sources about the details as  of current date.
Important Update : On the way back from Nairobi, before boarding, the officials check the yellow fever vaccination card to make sure every traveller, leaving the country has a valid yellow fever vaccination card. So I believe this is exactly where the check happens. Hope this helps.