The Kudankulam Nuclear Plant Project has been going on for many years now and it is ready to be commissioned soon.
In the past few months, there have been major protests about the safety of the neighbouring areas, if any accidents happen in the plant. The public protests have gathered momentum and they have now got the backing from the State Government who have passed a resolution asking the Central Government to make sure the project proceeds only after addressing the concerns raised by the people.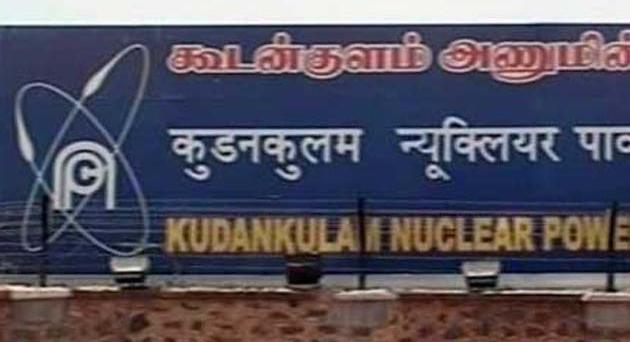 Dr.A.P.J.Adul Kalam, former president of India, has stepped in and offered to help by providing his expertise on this topic. After inspection, Dr.Kalam has mentioned that Kudankulam is safe. He also has made it very clear that the power of nuclear energy is huge and that it will be instrumental in deciding the future of many countries.
While the people love Kalam, they feel it is better not to proceed with the plant, in spite of his assurances. He has also come up with a 10 point plan for the same to be implemented by 2015:
Link Kudankulam and other villages in Tirunelveli district, around 650 km from here, with Tirunelveli, Kanyakumari and Madurai.
Industries that can provide direct employment to around 10,000 people should be located within a 30-60 km radius of Kudankulam and youth should be extended subsidised loans for starting their own business ventures, suggest Kalam and Ponraj.
Build 'green houses', apartments for people living along the shores of Kudankulam and neighbouring areas.
For the benefit of fishing community small jetties, fish processing units, cold storages should be built.
Set up a one million litres per day desalination plant and also bring water from Pechiparai dam for drinking as well as agricultural use.
Build a 500-bed hospital in Kudankulam area, set up tele-medicine hospitals in all villages and two mobile hospitals with facilities to carry out diagnostic tests.
Set up five state board and Central Board of Secondary Education (CBSE) stream schools with hostel facilities.
Provide broadband connections and disaster management centre.
Provide higher education with proper training to selected youth and place them in permanent jobs.
Also start other schemes in consultation with the local populace.
At this point, there appears to be a stalemate on this topic and it will be very interesting to see how the Central and State Governments untangle this.